Back to Profiles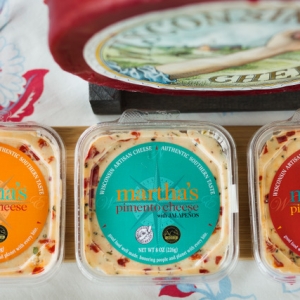 When life's road led Martha Davis Kipcak north from her native Texas to Milwaukee, she fell in love with Wisconsin's world-class cheese, but longed for a favorite Southern staple: pimento cheese. It was then that the community food advocate and chef decided to set out on a new culinary adventure. Mighty Fine Food was born with Martha's Pimento Cheese leading the way, marrying the best of Southern foodway traditions with the best of Wisconsin's finest contribution to American eating: great cheese.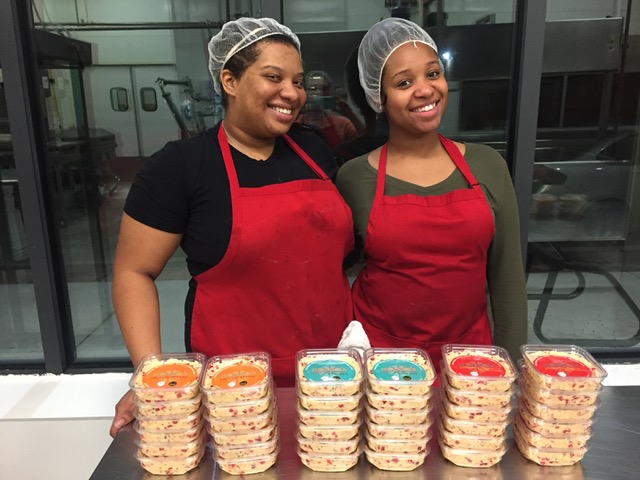 Martha's Pimento Cheese is the evolution of generations of pimento-cheese-eating and pimento-cheese-making, weaving the culinary traditions of Martha's Southern roots to her new found home in America's Dairyland, Wisconsin. Martha grew up in the Piney Woods of East Texas (hometown of Tyler), where the sensibilities lean more southern than western, holding the kitchen and dining tables in high regard as the source of nourishment and enlightenment.
As a community food system activist in Milwaukee, Martha has dedicated herself to creating a food environment that is socially just, ecologically sustainable and economically vibrant. In keeping with that spirit, she founded Mighty Fine Food to produce small batch, handmade, high quality food that honors the producers on the farm, the factory, the kitchen and elevates the role of good food well made in our lives.
Martha's Pimento Cheese is handcrafted in small batches by the Mighty Fine Food team at Clock Shadow Creamery, one of a handful of urban cheese factories in the United States. The Clock Shadow Building is a cutting-edge green building in the Walker's Point neighborhood south of downtown Milwaukee using locally sourced and recycled materials, innovative sustainable technologies and a deep commitment to community. Visitors are welcome to tour the Creamery and purchase an array of great Wisconsin cheese at the retail shop.