Back to Profiles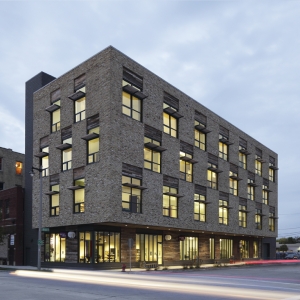 The Clock Shadow Building, located at 130 W. Bruce St. in Milwaukee's Historic Walker's Point, is a ground breaking, nationally award-winning sustainable building that sets a community standard for green development. The building:
Provides long-term financial returns for investors while remaining affordable for the building occupants.
Is a commercial building that is not just "green," but radical green in its approach to sustainability, to ensure a positive impact on the environment by striving for criteria defined by the Living Building Challenge.
Creates a community of tenants who provide enrichment to the surrounding neighborhood and the larger community of Milwaukee.
Is designed to be culturally complimentary to the fabric of the local neighborhood.